Check out some guidelines and recommendations when creating your designs for your Woven Blankets!

Recommended file specifications
You can download our templates for an easy way to get started.
Creating Artwork in Photoshop or another image editing software
Set up your print area according to the size of the blanket you'd like to create. If you plan on offering multiple sizes, use the largest print area to create your artwork.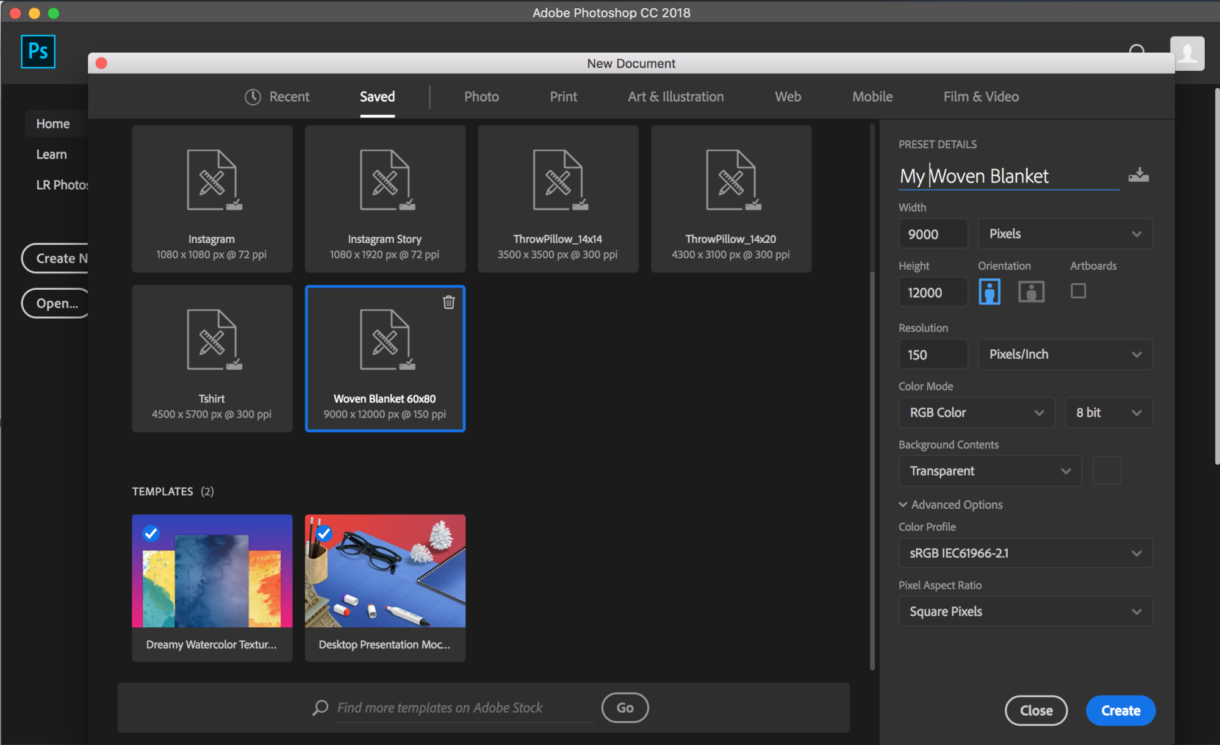 Set up your guidelines in photoshop 2 inches from the border. You do this to be sure any important design elements, like text, are inside those guidelines. This area is where the threads are frayed around the edges.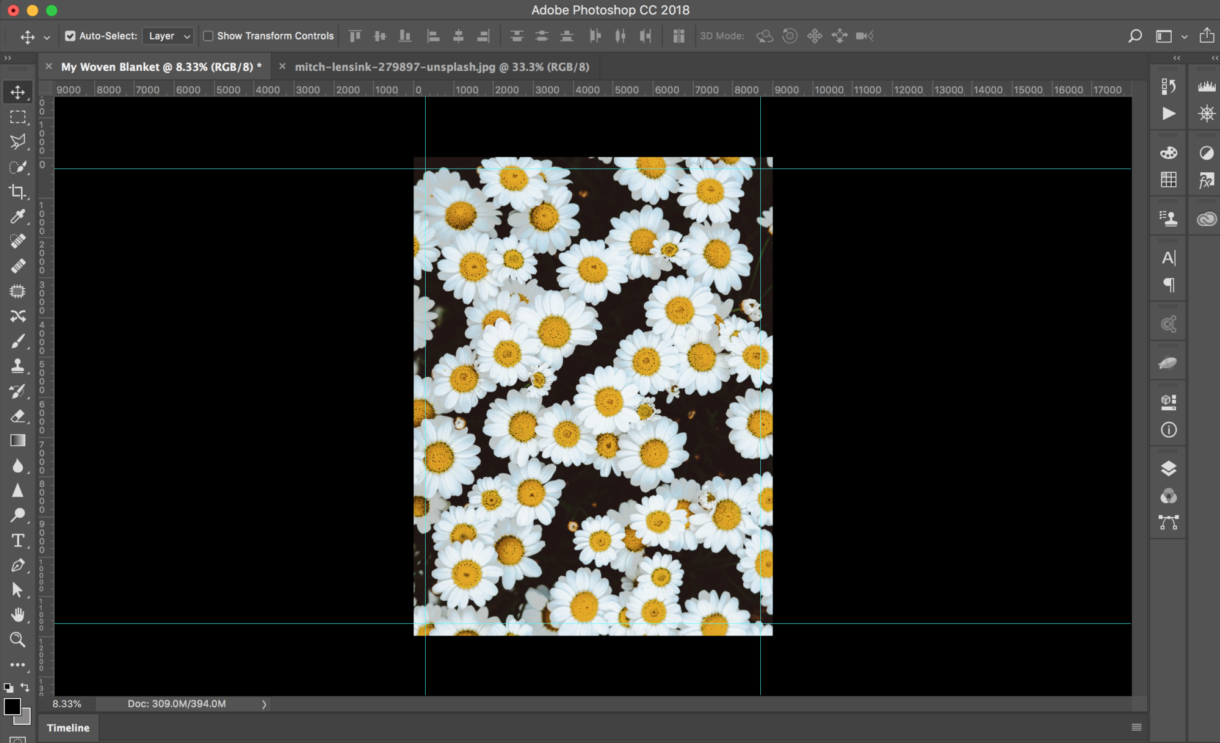 Save your artwork as an RGB, JPG, or PNG file at max file size.
How the woven blankets are printed
Unlike dye-sublimation or direct-to-fabric print processes, woven throw blankets utilize solid colored yarn combined with black and white yarn to achieve the 195 possible color combinations applied for your photos or graphic designs.
For photography designs, the software and colors can create a pleasing woven rendition of most photographs. Graphic designs can be much more challenging to produce on woven blankets.
What to do
Choose photographs of people, pets, places, or things.
Use large, bold text in your designs.
Use images featuring contrasting colors
Use images that contrast light and dark
Use images that will look good when viewed at full size (50"x 60") at 150 dpi
For best results, design your product in CMYK, but save your PNG/JPG as sRGB.
What not to do
Choose images featuring hot, bright, or vivid colors.
Use images using gradients.
Use large color fields in your designs.
Use thin or small text in your designs.
Expect to match colors exactly.
Expect similar colors to contrast well.