Increase profit margins by becoming exempt from sales tax on Gooten transactions in select jurisdictions!
Gooten will charge a sales tax to all merchant partners for each order in jurisdictions where they have crossed applicable sales tax thresholds. Gooten merchants that are registered or become registered as a reseller (with a valid reseller certificate) will not be charged a sales tax.
To learn more about why we charge sales tax and how we're helping you through this process, please view our Avalara Sales Tax article.
Need additional help with getting tax-exempt?
For any questions regarding exemption certification submission or If you'd prefer our assistance with this process, please send a copy of your certificate(s) to GootenEC@sattarinc.com and we will review and upload the certificate(s) for you and confirm the exemptions.
If you have additional questions about the resale certificates or need other guidance related to sales & use tax issues, please use the email provided above and we'll be happy to help.
Create and manage exemption certificates
To get started with getting a sales tax exemption, you can do this in the Settings in the Gooten Admin.
1. Navigate to the Billings tab on the Settings page.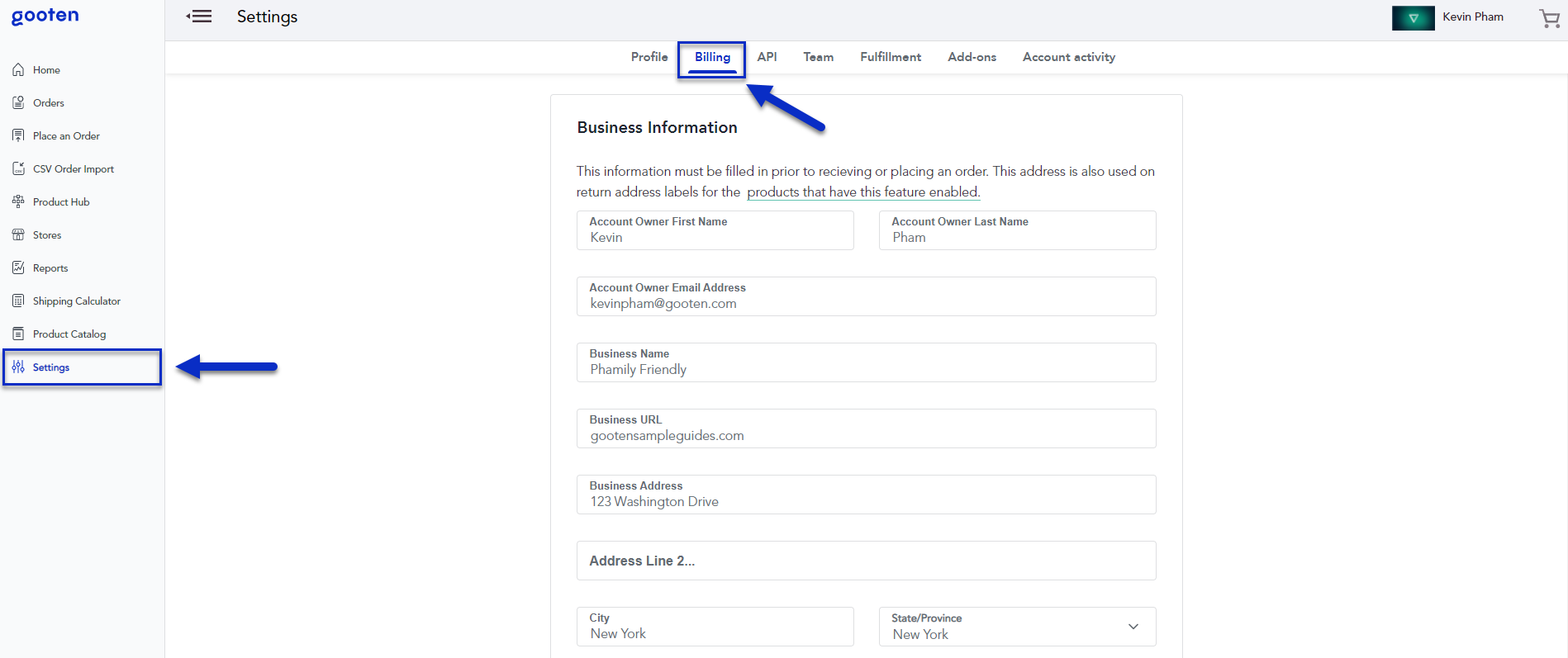 2. Scrolls down to the Sales Tax Exemptions section and click on the Manage Certificates button.

This will take to you to the Avalara portal where you can follow the process for uploading your valid reseller certificate.