You can view and export the pricing for any product directly within the Product Catalog of the Gooten Admin!
Viewing the pricing for products from the Gooten Admin can be extremely beneficial. Let's check out some of the benefits:
You'll receive faster and accurate product pricing quickly from the admin.
Downloading a CSV of the product prices allows you to view and evaluate prices dependent on your business needs.
Let's check out how to find your product pricing in the Gooten Admin!
1. First, go to the Product Catalog in your Gooten Admin, select the product that you want to view the pricing for, and click on the triple dots button.
2. Click on the Export Pricing List option.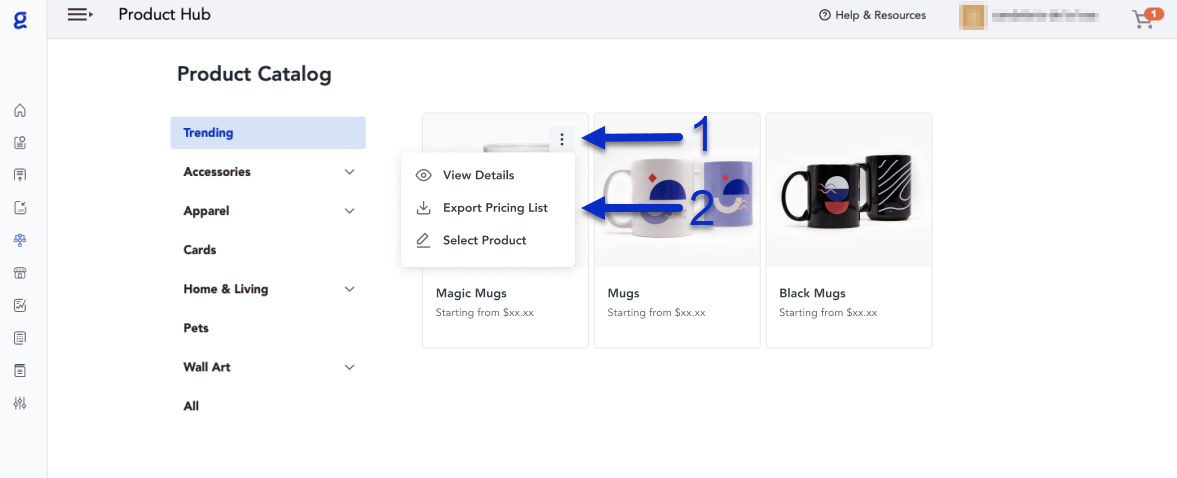 3. You'll then see a notification that your Price List CSV is downloading and it will begin downloading your file.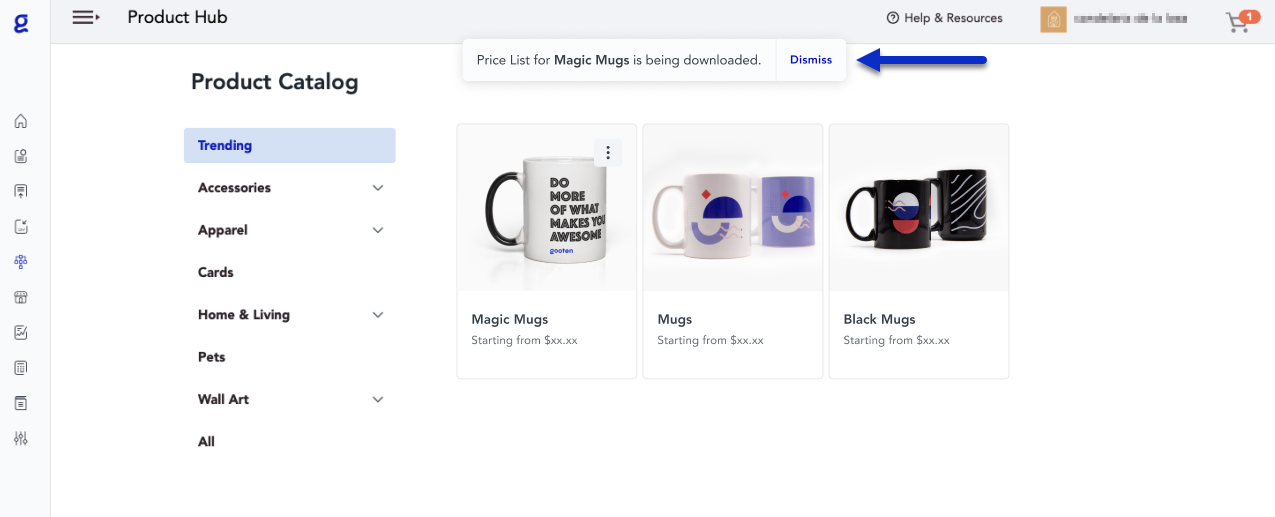 4. Once you download the file and open it, you can view the pricing for the product and the different variants for the product. The pricing in the CSV contains the following information:
Product: The name of the product that you are viewing the pricing for.
Region: The region that the product is available for.
Variant information: Depending on the product, you will see various columns that identify the different variants for the product.

In the first image, you can see that the Mugs have columns for the image placement and size variants.
In the second image, you can see that the T-shirts have columns for gender, brand, model, print area, colors, and sizes variants.

Price: The price for the product variant.
Each Additional: The additional costs if you were to add on additional product options.

For example: If you wanted to add neck labels to your apparel products.

Shipping Prices: There will be various columns that will provide you with the estimated shipping costs for the product.