Setting up the pricing in Gooten is done during the product creation process in the Product Hub, regardless of your integration type.
Edit prices
To set this up, please follow the steps below:
Navigate to the Product Hub.
Click on the Add New Product button.
Select a product you want to create and choose the product options.
Upload a design and make any changes to the image.
Move to the Product Details page to set pricing.
If you are publishing the product to multiple stores, open each store tab and scroll to the Pricing section to set your pricing.
Click on the Edit SKU prices button and then set the pricing for each variant in the Profit or Retail Price fields. A change in one field will adjust and make changes in the other fields for the same variant. Once you're done with your pricing, click on the Save button.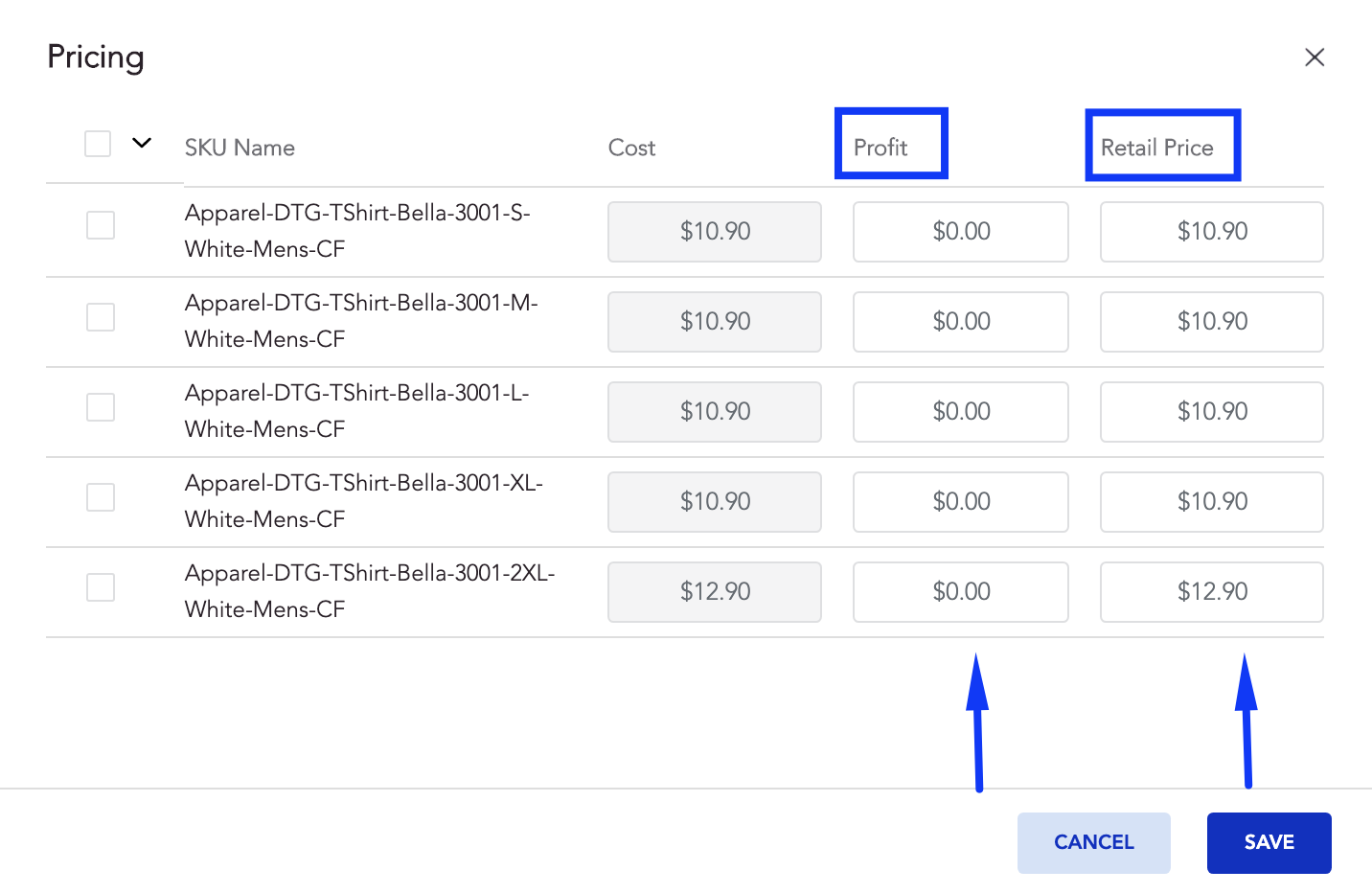 8. Once you've created the product, click on the
Publish to Stores
button to make the product available in your store with your new pricing.
Edit prices in bulk
You can bulk edit your prices on the Save and Publish page at the time of creation or when editing a product. Prices may be edited for all variants individually or in bulk.
To edit in bulk, make sure to select all of the variants (or more than one). The changes you make for one of them will apply to all selected variants.